We offer new and preowned products for Open and Minimally Invasive Surgery.
Instruments and Devices for the discerning buyer.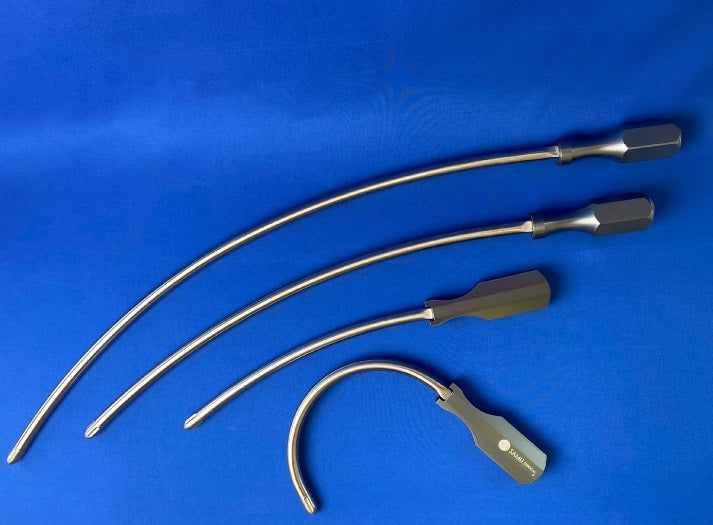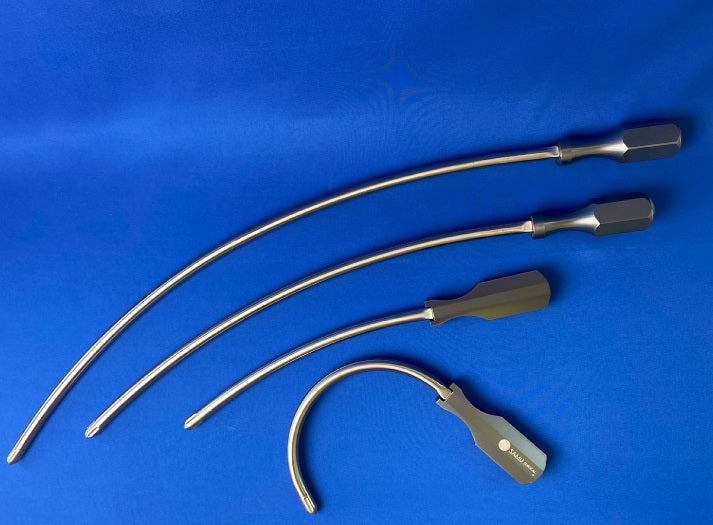 The SAMU Surgical Vascular Tunneler
The Vascular Tunneling System is designed to create a subcutaneous tunnel for the placement of a vascular graft in both peripheral and AV access applications. While the Tunneler System can be used with a graft that does not feature a Slider Graft Deployment System (GDS). The Tunneler System and its components are made of surgical-grade stainless steel and are designed for multiple reuse when properly maintained. We also offer the option to customize your tunneler in multiple sizes and diameters.
Shop Now
Testimonials
Great quality instruments. Great service. - Rob F.

Fast delivery and responsive customer service. Highly recommend. -David A.

Quick delivery and top quality instruments. Well-informed customer service too. - Alpana V.